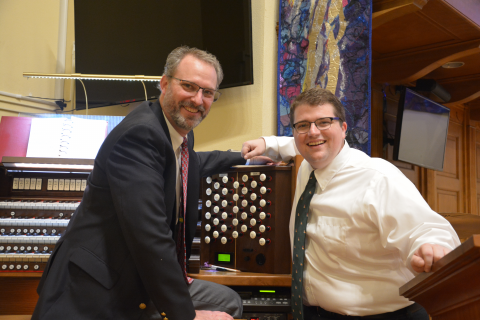 BUMC's vital, varied music ministry provides opportunities for musicians of all ages and levels of experience to contribute. Music groups lead at worship services and special events all year round.  For general questions, contact music director Chris Warrington.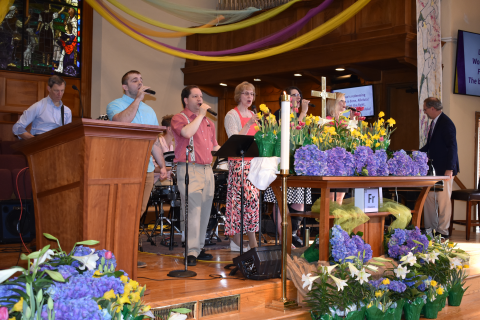 Praise Band
Contemporary church music, which covers many styles and genres including pop, country, folk, rock, and even jazz, has proven to be a vital aspect of today's modern worship services. BUMC's Praise Band provides the musical foundation for the 9:00 am worship service each week. The ensemble consists keyboards, drums, guitar, bass and a vocal lineup that strives to engage the congregation in singing brand-new Christian music songs, new arrangements of older, but familiar, hymns and, occasionally, a secular selection that contains a spiritual, or even religious, theme. Rehearsals are on Thursday evenings at 6:30 pm in the Sanctuary. You are invited to come sing or play with us!   For more information, contact Chris Warrington.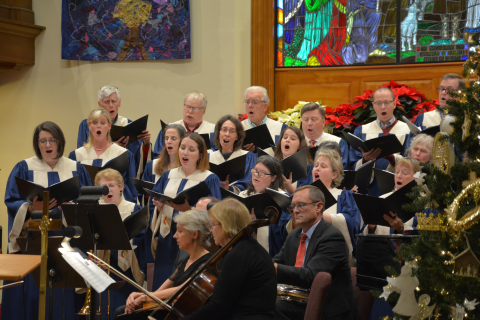 Sanctuary Choir
Choral music and hymns continue to fill a vital niche in modern worship services. Each week at the 11:00 am service, our Sanctuary Choir leads the congregational singing of both old and new hymns as well as some more contemporary songs. They also present anthems spanning the musical eras of baroque, classical and others, up to and including more contemporary arrangements. Rehearsals are Thursday evenings from 8:00 - 9:15 pm in the Choir Room. Please join us!  For more information, contact Max Nolin.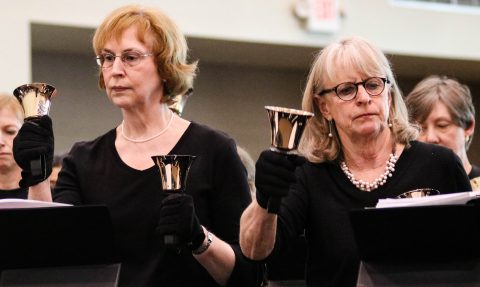 Bethesda Bells
The Bethesda Bells handbell choir is for experienced adult bell ringers. The choir rings in six to eight Sunday morning services each year, as well as at various additional events and rehearses on Monday evenings at 7:30 pm in the Sanctuary.  For more information, contact Gail Williams.
Church Folk
BUMC's folk group has developed a repertoire of acoustic guitar and banjo accompanied tunes to promote sing-along folk music in our community. Members are encouraged to bring new music too. Church Folk leads music at worship services several times a year.  All levels of instrumentalists and singers are welcome.  The group gets together the second Monday of each month for a relaxed rehearsal.  For more information, contact John Euler. 
Festival Ringers
Festival Ringers handbell choirs are formed for special occasions.  This choir is for less-experienced youth or adult ringers, or those who would like to try ringing for the first time. For more information, contact Gail Williams. 
Capital Carillon
Since 1996, Capital Carillon has been bringing the art of English handbell ringing to the metropolitan Washington area. Its mission is to educate, enlighten, and entertain national capital area audiences through the art of ringing with musical excellence. The choir works to achieve the following objectives:
to attract, organize, educate, and rehearse qualified handbell ringers;

to educate others in the community through performances of handbell music;

to promote the art of handbell music;

to encourage the public appreciation of and interest in handbell music.