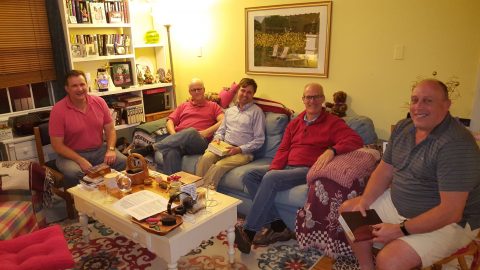 The Bethesda UMC Men's Group is a network of men who share faith and fellowship in a variety of settings.  Our purpose is to provide a place for meaningful relationships, support, conversation, and mutual encouragement. 
Grille Gathering
The men meet for breakfast and conversation at the Old Georgetown Grille on the first Wednesday of the month from 7:00 - 8:00 a.m.
Evening Gathering
On the third Wednesday of the each month, we gather in the evening for fellowship and discussion. 
We also lead worship on Sunday morning at least once a year, participate in work nights at the church, and occasionally schedule outings to see a Nats games or other activity of interest to our group.  To find out more or to get on the e-mail list, contact Rev. Scott.