Join us for online worship
Sundays at 10:00 am
Click here for a copy of the Sunday bulletin
Thursday Night Live
Thursdays this summer are all about worship and singing at BUMC!  Join us at 7:00 pm for an alternating schedule of Hymn Sing and Evensong worship. The schedule for June is as follows:
Thursday, June 4th     Hymn Sing
Thursday, June 11th   Evensong
Thursday, June 18th   Hymn Sing
Thursday, June 25th   Evensong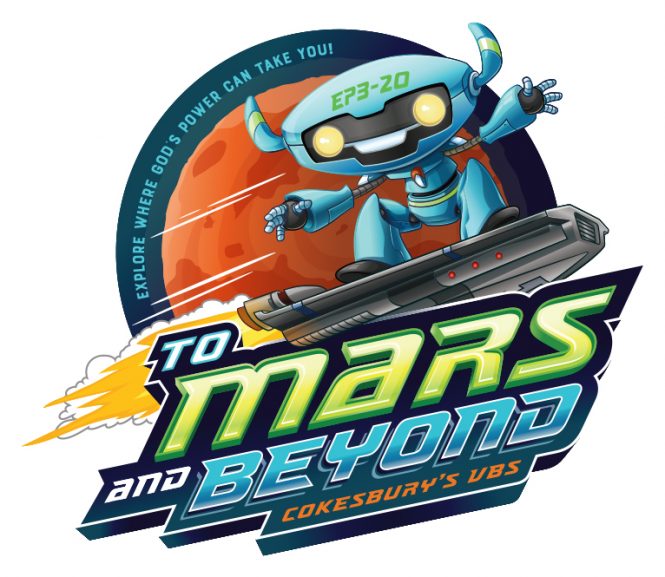 Virtual VBS Registration
June 22-26, 10:00-11:30 am
 Register here
Due to ongoing concerns around COVID-19, this summer's Vacation Bible School is going virtual! Join us online (washmorefeet.org/livestream) as we blast off for Mars with singing, crafts, Bible stories & more. Please register your child by May 29, so we can make sure they have all the necessary materials, a CD and a t-shirt.   
 If you have any questions, email vbs@washmorefeet.org.

Sexton Position 
BUMC is looking for a sexton to start July 1st.  Duties require about 10 hours/week and include securing the church building and locking up at night. There is no cash salary, but the position includes use of a one-bedroom apartment on church premises.  If interested, please contact the church office at bethesdaumc@washmorefeet.org.

BUMC's Mask Ministry
A talented group of crafters here at BUMC is working to create cloth masks designed to be worn in public places during the COVID-19 pandemic. If you would like to request a mask (or volunteer for this ministry), please fill out this form.

Stay Connected
There are two ways you can stay connected during this time of COVID-19 quarantine.
1)   We have compiled a list of all the ways you can be in community on a new page of our website (washmorefeet.org/waystoconnect). 
2)   We invite you to stay up-to-date on all BUMC activities by connecting with us on social media and subscribing to our YouTube Channel.
YouTube: youtube.com/BethesdaUMCMD
Facebook: facebook.com/BethesdaUMCMD
Instagram: instagram.com/bethesdaumcmd  or @bethesdaumcmd
Twitter: twitter.com/BethesdaUMCMD
A Letter from BUMC's Pastors
Update: BUMC will remain closed to all ministries and events until further notice.
   Dear BUMC,
    This week we received word from Bishop Easterling that United Methodist church buildings are to remain closed for in-person ministries and gatherings through April 26. While this is difficult news, it is not unexpected, and we believe is truly in the best interest of the health and safety of our communities. 
   In addition to continued online weekly ministries and worship services, we are making plans for online Holy Week and Easter worship services that will be experiential and interactive. In many ways this will not be a "traditional" Holy Week and Easter but it will certainly be an important one. The good news of Christ's resurrection is true no matter where we are to hear it, and we look forward to proclaiming the hope and joy of Easter Sunday in all the ways we can. Stay tuned for more information on these services in the coming days. 
     Please know that your pastors, staff and lay leaders are working hard to adapt and even strengthen our opportunities to worship, serve, grow and connect in this time. We are so grateful that you also continue to care for one another with phone calls, emails and texts. We may need to increase some of these networks of support in the coming weeks and will be sharing specific ways that you can participate in building up our community.
   Your ongoing financial stewardship is also deeply appreciated and will continue to be a critical part of serving God, our neighbors and our world. Thank you so much for continuing to share your gifts as we discover new ways of being the church together. Both online and mail donations are still being processed by our church office.
   We are blessed with a vibrant and resilient church family here at BUMC. Thank you for being part of it! 

                         Grace, Peace and Handwashing,
                                 Rev. Jenny & Rev. Scott 
For more information from Bishop Easterling about the UMC's response, click here.
---