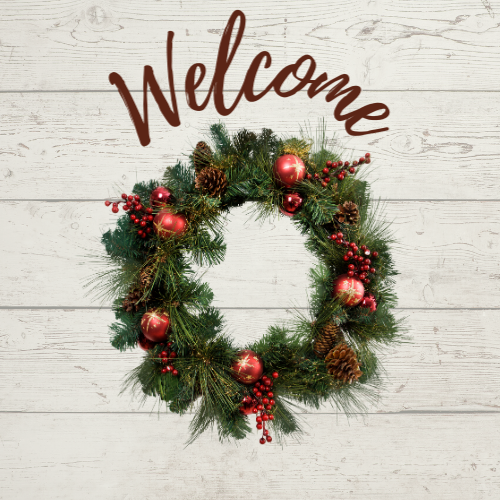 CELEBRATE ADVENT & CHRISTMAS AT BUMC
You and your family are warmly invited to celebrate Advent and Christmas at BUMC.  We have events planned for children, youth and adults, some of them in-person and others virtual. Please note that pre-registration is required for all in-person events (except for the drive through events). If you have any questions, feel free to email us at BethesdaUMC@washmorefeet.org. Mark your calendar and make plans to join us!
Drive Through Communion
Sunday, December 6, 3:00 - 4:00 pm
Come receive the elements at our Drive Through Communion then plan to stay for our last Racial Justice Vigil of the year, which starts at 4:00 pm.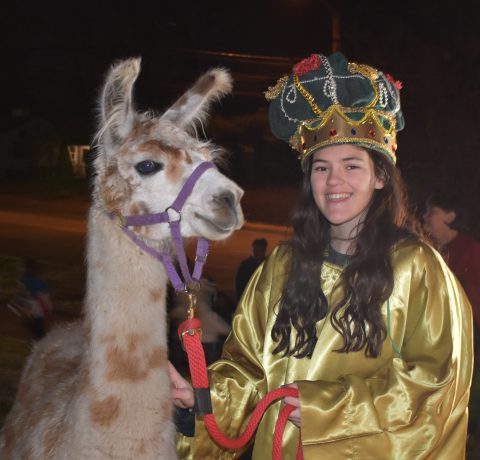 Drive Through Live Nativity
Sunday, December 13, 5:30 - 7:00 pm
Bring the whole family for a special drive through edition of our Live Nativity. This festive event will feature live animals, music & scripture readings transmitted to your car radio, and of course, depictions of scenes from the Christmas story.  Feel free to stop by anytime between 5:30 - 7:00 pm (no RSVP needed). Contact Rev. Scott
Virtual Christmas Pageant
Sunday, December 20, 10:00 am (during online worship)
Join us for online worship as we see the Christmas story through our children's eyes.  All children in pre-K through 5th grade are invited to participate. The service will be broadcast on our YouTube channel (BethesdaUMCMD). Contact Beth Reilly
Longest Night Worship
Sunday, December 20, 5:00 pm (in-person & online)
Join us for a simple, contemplative worship service geared for those who may be having a difficult time this holiday season. We'll host in-person, outdoor worship in the church parking lot (RSVP required) and also livestream the service online on our YouTube channel (BethesdaUMCMD).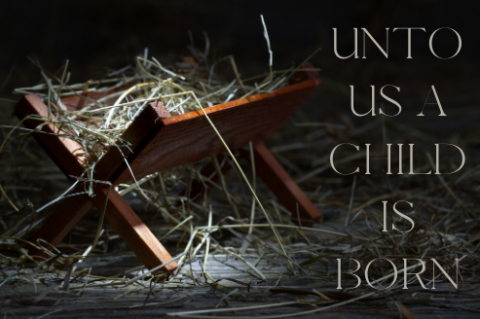 Christmas Eve
Thursday, December 24 
Join us at one of four services as we celebrate the birth of Jesus.  
4:00 pm: Online Christmas Eve Service on YouTube
This service will feature the sounds of organ, Sanctuary Choir, Bethesda Bells, and the Praise Band.  We'll also be sharing a special Children's Message and a time of candle lighting.
5:00, 7:00 & 11:00 pm: Outdoor, in-person Christmas Eve Worship (RSVP required; registration will start in early December). Contact the church office
Adopt an Angel Tree Family
Ongoing (now through December 15) 
Thank you to everyone who has signed up to adopt a family for our Angel Tree Ministry. We are still in need of $25 and $50 Giant Food cards. If you would like to donate a gift card, contact Beth Reilly
Alternative Gift Fair
Through the BUMC Alternative Gift Fair you can support local and global ministries by "buying" meaningful gifts in honor of your family and friends.  Just donate directly to the organization of your choice (see list of Alternative Gift Fair organizations) and then send a card or note to your friend, relative or loved one to let them know that you are making a gift in their honor (printable card available on above listing of organizations). 
Advent Resources
+ Devotional: "Finding Hope"
This devotional is a compilation of seasonal liturgies and reflections shared by BUMCers about times that they found hope in the midst of difficult circumstances. We pray that this devotional will feed your spirit and lift your heart throughout the season.  Click here for a copy.
+ Advent Reading Calendar 
Our Advent Study group is reading through the book of Luke and you are welcome to follow along on this calendar. Contact Rev. Scott for more info.
+ Liturgies
Advent Conspiracy Liturgies offers 50 guided prayers to help you move through the season intentionally (adventconspiracy.org, posted with permission).
Advent Prayer Calls
Tuesdays & Thursdays, noon - 12:30 pm
For the Advent season, our Daily Prayer Call will take place on Tuesdays & Thursdays and will be focused on Advent reflections and themes. Please join us for a brief time of midday prayer from 12:00 - 12:30 pm as we reflect and pray together via Zoom. Prayers with the Pastor will continue on Wednesdays throughout Advent.   Contact Shaw Brewer